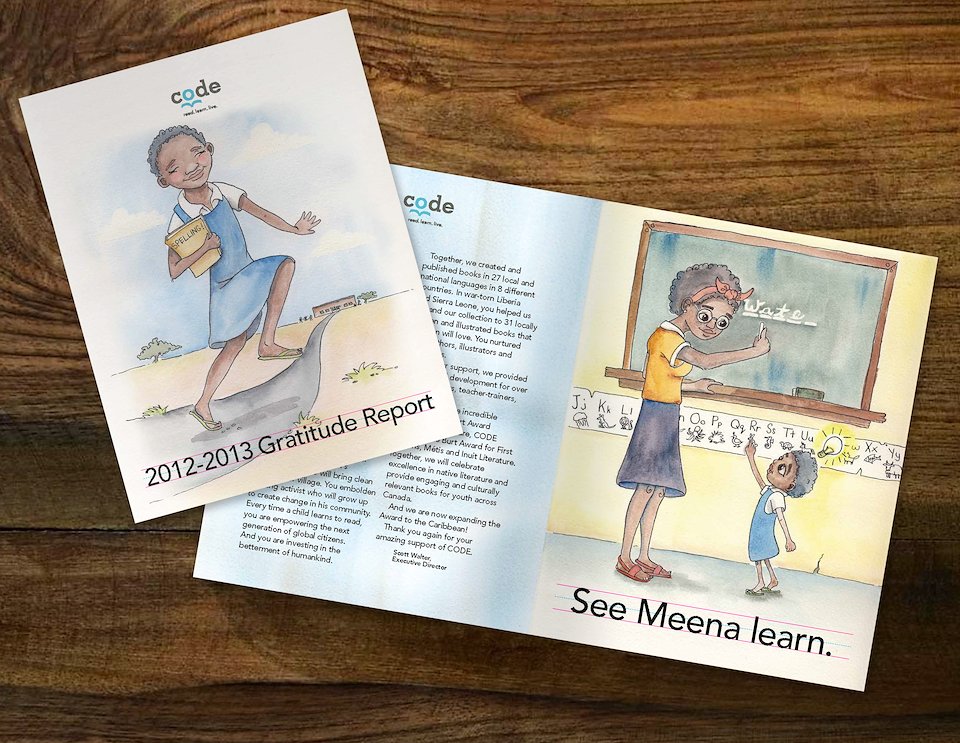 End of year report for CODE – detailing the story of "Meena" a young girl coming from difficult circumstance, learns to read and becomes a teacher.
Property of CODE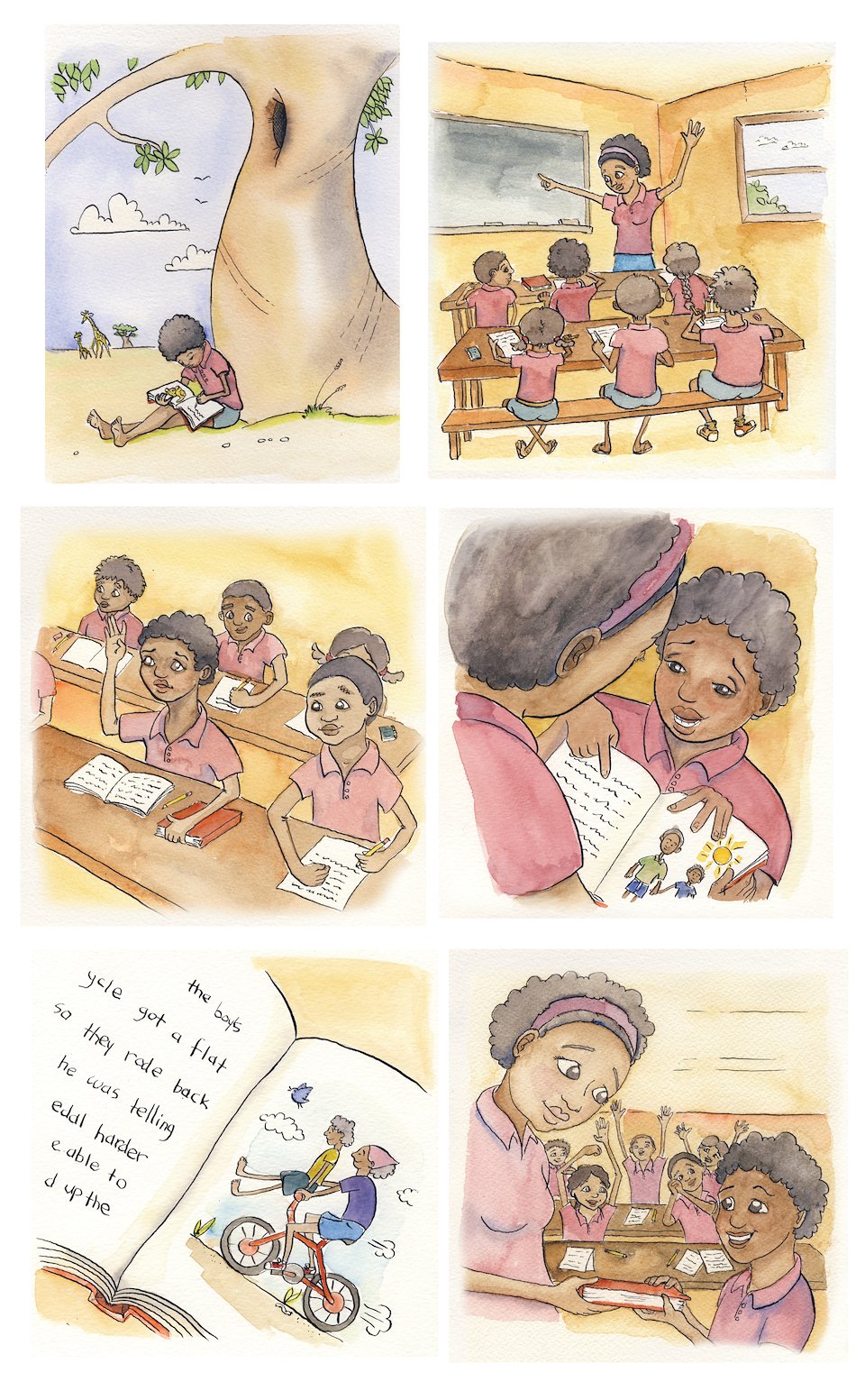 The story of Meena and Zawadi (selected illustrations from the narrative).
For Agents of Good, for client C.O.D.E.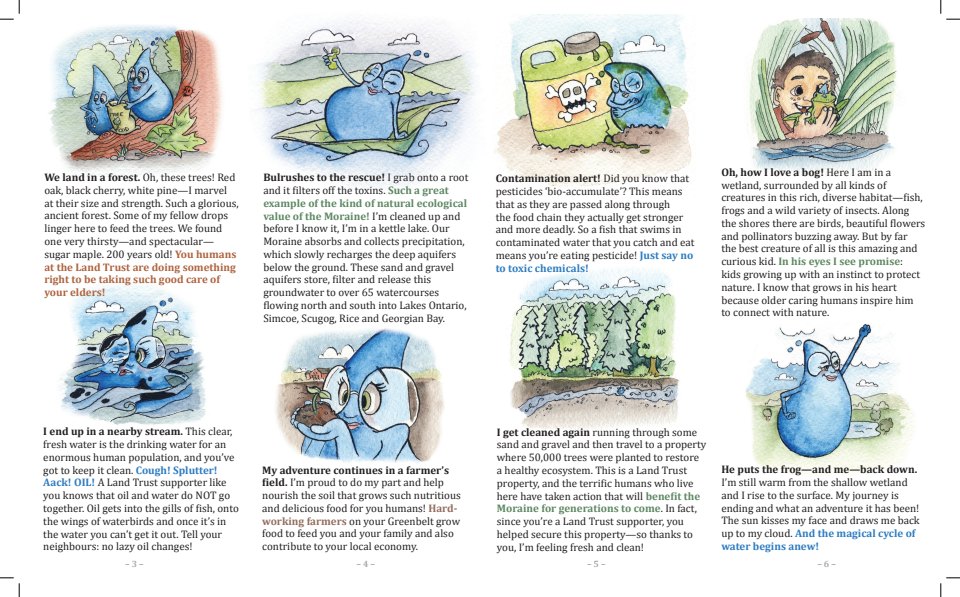 Loraine from the Moraine – education pamphlet for the Oak Ridges Moraine, Illustrations by Magpie, Design and project by Agents of Good
Two samples from a piece for the Feathertale Review publication. (http://feathertale.com/)
Story by Brett Popplewell
Illustration by Rebecca Hitchens
The full story is 6 pages - buy the review to see the rest! :)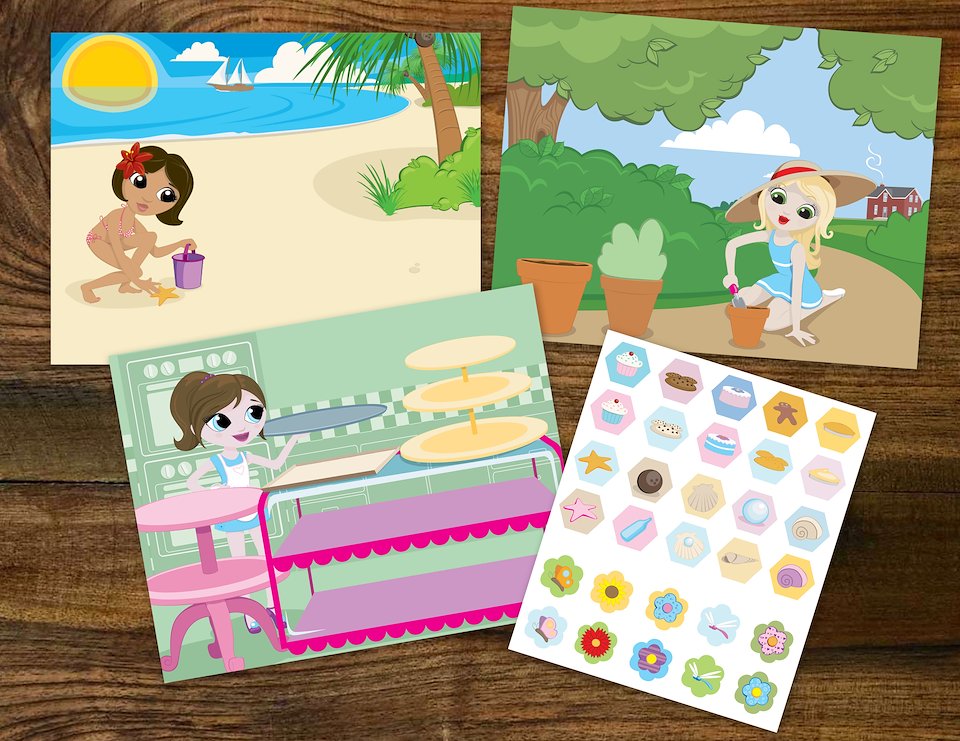 Spin Master Toys – stickerbook vector series
Property of SpinMaster Toys
Written by Arnold Rapps
Teaches self worth through the value of a penny.
Online storybook, available for download.
Narrative Illustration
All projects displayed are the property of the contracting parties. They are for portfolio purposes only and not for resale.